Tag Archives | Trail Running
The 2013 AfricanX will take place in a new location.
From mixed-terrain to long-distance stage racing, here are our 5 trail recommendations.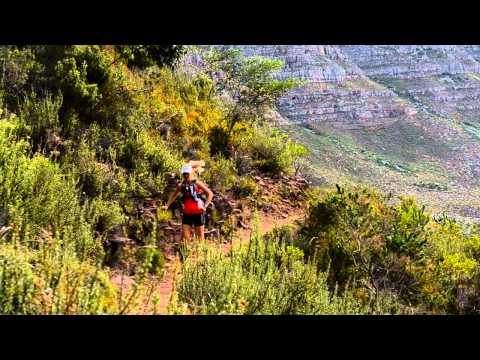 28 year old Landie Visser has blazed onto the trail scene with a number of podium finishes, including Two Oceans 22km Trail Run. Landie has been dubbed "the one to watch" in the 2012 racing year. Video by Craig Kolesky.
Running outdoors doesn't mean that you're a greenie. Here's how you can save the world with every step.
The Sandman takes on Vibram Hong Kong 100, qualifying event for Ultra-Trail du Mont Blanc and the Western States 100.
The Kanadia is the perfect shoe to try out trail running.
Confronted by a humongous map, we gasped as we stared at endless checkpoints. On this hot, windy summers day at Laborie Wine Farm, we were to collect as many points as possible, at checkpoints (CP's) on Paarl's hills and vineyards. Affectionately known as the Bootylicious Brunette Babes, Liz and I chose to run. Following a [...]
Hi-Tec sells a significant number of shoes in the South African running market, and although their hiking and walking shoes are tops, we've never been overly impressed with their running models. But just as Puma have upped the game in their running shoe range, so have Hi-Tec.